We all go through tough times. So, it's important to know that there are things we can do to help ourselves feel better. Self-help is one way to do just that.
While it's often associated with books or groups, self-help can refer to any type of activity that a person does to improve their well-being. Self-help methods provide individuals with powerful tools to help manage and improve their mental health.
What Are Some of the Benefits of Self-Help?
Self-help methods can improve self-esteem, communication skills, and coping skills. By taking the time to focus on your thoughts and feelings, you can gain insights into why you think and feel the way you do.
Many self-help techniques are often used as homework assignments by therapists or counselors  to help patients better understand their feelings and behavior.
Self-help methods can be used in conjunction with other forms of therapy, or on their own.
Many don't require a professional psychologist or counselor, making them great options for people who are uncomfortable with traditional therapy.
Additionally, self-help exercises are convenient, accessible, and flexible.  They can be done at your own pace, at any time, and in any place.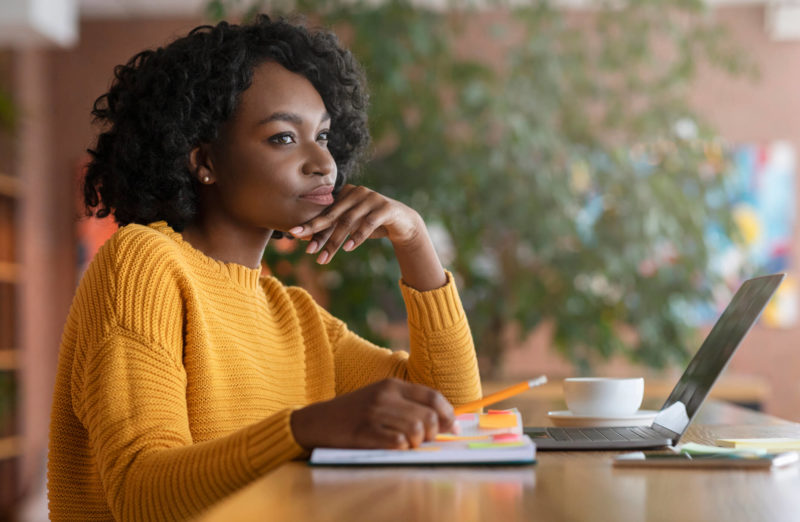 What Types of Self-Help are Available?
When it comes to self-help, there are many different options available. Here are some of the most common:
Self-help books
Self-help books provide readers with advice and tips on how to improve their lives. Although self-help books are often associated with topics like anxiety and depression, they can cover a wide range of topics, including career development, relationships, and personal finance.
In addition to offering practical advice, self-help books can also provide motivation and inspiration. Whether you're looking for ways to overcome challenges or just want some helpful tips on self-improvement, self-help books can be an excellent resource.
Self-help groups
Self-help groups are groups of people who share a common problem or concern and come together to share their experiences, offer advice, and encourage one another. They can provide people with much-needed support and guidance during difficult times.
Self-help groups can be beneficial for people who don't have anyone they feel comfortable talking to. They can help people to feel less alone and more empowered to take control of their lives.
Those who participate in moderated self-help groups are 50% less likely to be hospitalized due to their mental illness than people who simply go to therapy or other programs that do not include self-help strategies.
Online resources like GoodTherapy can help you find support groups of various kinds in your local area.
Self-help exercises
Self-help exercises usually consist of simple activities that are helpful for reducing anxiety and depression, improving self-esteem, and increasing coping skills.
Some self-help exercises may involve relaxation techniques, such as deep breathing or progressive muscle relaxation. Others may focus on self-examination or showing yourself more compassion.
Self-help exercises are often used in conjunction with other treatments, such as therapy or medication. However, self-help exercises can also be used on their own as a starting point to help improve mental health and well-being.
What are Some Self-Help Exercises to Help with Anxiety and Depression?
Self-help exercises can be a great way to help manage anxiety and depression. There are many different types of self-help exercises, but they all have one goal in mind—to help you feel better.
Here are three self-help exercises that can help to relieve anxiety and depression:
Decatastrophizing
Depression is a serious medical condition that can cause a range of emotional and physical problems, including distorted thinking. Cognitive distortions are internal mental filters or biases that increase our misery, fuel our anxiety, and make us feel bad about ourselves.
One common form of cognitive distortion is called catastrophizing. This is when someone persistently believes that the worst will happen. They often exaggerate the difficulties they face and believe their situation is worse than it really is.
By learning to question  your own thoughts, it is possible to correct many cognitive distortions. Decatastrophizing is a self-help exercise that involves challenging irrational thoughts and beliefs about a situation to reduce anxiety and depression.
Decatastrophizing exercises can help you view potential problems in a more realistic light.
For example, if someone believes that their life is ruined after making one mistake, they may be more likely to feel depressed.
However, if they challenge this belief and instead acknowledge that mistakes are normal and that they can learn from them, they may feel less hopeless.
Challenge negative thoughts
Anxiety, depression, and poor self-esteem often are the results of irrational negative thoughts. Many of our negative thoughts are not based on any evidence or reality. They operate mostly on beliefs and assumptions about ourselves based on our past experiences.
Challenging negative thoughts involves recognizing negative or unhelpful thoughts, such as "I'm not good enough" or "Nothing ever goes right for me," and then replacing them with more realistic and positive alternatives
For example, instead of thinking "I'll never be able to do this," you might tell yourself "I can learn how to do this if I'm willing to put in the effort."
Planning rewards and consequences
Self-help exercises can also be beneficial for parents. Developing a plan for rewards and consequences is a great exercise for parents who need help modifying their child's behavior.
Creating a list of both the rewards and the consequences of certain behaviors helps your child understand what is expected of them, and what they can expect in return. This can help to ease tensions and anxiety, as well as provide a sense of structure for both you and your child.
Once you have created your list, you can then review it with your spouse or partner to see if there are any additional ideas they may have. By taking the time to self-help, you can ensure that you're making the best decisions for your family.
When developing a rewards system, it's important to include both positive reinforcement (for good behavior) and negative reinforcement (for bad behavior). It's also important to be consistent with the rewards and consequences that you provide.

How Do I Get Started with Self-Help?
Self-help can be a great option for people who want to take a more active role in managing their mental health. But with so many choices, it can be difficult to know where to begin.
One of the most important things to remember is that self-help is not a one-size-fits-all solution. The best way to find what works for you is to experiment and be willing to try new things.
GoodTherapy believes that with the right support, anyone is capable of healing, growth, and change.
© Copyright 2022 GoodTherapy.org. All rights reserved.
The preceding article was solely written by the author named above. Any views and opinions expressed are not necessarily shared by GoodTherapy.org. Questions or concerns about the preceding article can be directed to the author or posted as a comment below.